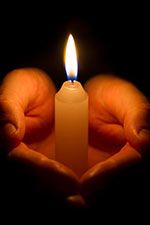 Zeljko Jagaric
December 22, 2018
Death Notice of Zeljko Jagaric
Zeljko Jagaric, of RR#3 Elmwood, passed away suddenly on Saturday, December 22, 2018 in his 68th year. He was found at his desk, in the warm glow of the electronics that he loved. An engineer to the core, he spent most of his life designing RF wireless communication systems, primarily for underground mining as well as other applications.
Beloved husband of Nina Jagaric (née Vukina). Loving father of Vlado and Ida Jagaric, as well as Ida's partner Ian Mah. Predeceased by his mother Ana Kirali.
Zeljko was cheerful, energetic, and friendly and was always ready to share a story, or pass on life advice. He knew how to put a smile on people's faces and make them laugh.
A mass of Christian burial will be held at St. Peter's Catholic Church, 850 Garafraxa Street North, Durham on Friday, December 28th at 1 p.m., followed by refreshments at the church parish hall. Interment at St. Peter's Catholic Cemetery, Durham.